You have reached the website of Spruce Up With Us.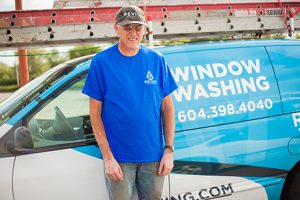 Spruce Up With Us has been in business since July 2, 2004.  My name is Blair Thomas and I am the owner of Spruce Up With Us.  I approached Revive Washing (Revive Services Ltd.) at the beginning of 2019 to find out if they would be interested in inviting me into their operations.  They agreed to inviting me into their operations so now everything is done through Revive washing.  I enjoy being a part of Revive Washing and it is a growing operation focused on meeting the needs of their client and giving 3% of sale for clean drinking water through Hope International.  I have not retired and still enjoy providing service to our clients.  I love to share my knowledge and learn new ways of providing good service.
For service, visit Revive Washing website www.revivewashing.com email: info@revivewashing.com Tel: (604) 398-4040
If you wish to contact me, Blair Thomas you can call or text me at (604) 341-9087 or email me at spruceupwithus@telus.net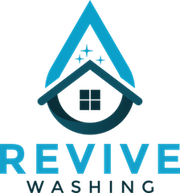 Revive Washing provides the following services:
House washing, window washing exterior and interior, power washing, gutter cleaning, moss treatment of asphalt roofs, and Christmas lights.
There are some services that are still being done by Revive Washing done by Blair Thomas that may or may not be continued. Those are minor gutter repairs like leaking corners, concrete driveway sealing, fence repairs and other possible handyman services.
Decision to work with Revive Washing Ltd. Revive Washing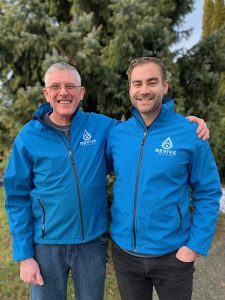 I enjoy being in business being self employed and entrepreneur since 2004. In Fall of 2018 I ended up having no employees. At this time I thought does it make sense to try to hire employees and grow my own business when I may be retiring in a few years. I had early found Revive Washing website and I found that their business philosophy matched mine and I like that a small amount of their revenue goes to Cambodia through Hope International to dig hand dug wells.
I am putting in the same energy into Revive Washing that I have in my own business. I still provide service to my clients and Revive Clients and new prospects. The same services that I have always provided have been maintained and some services are being learned by Revive Washing employees. I have years of experience where I have learned from clients, employees, suppliers and even competitors. I still love to learn new techniques to improve the services we provide.